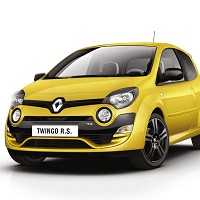 With only six Twingo Renaultsport 133s left in stock and the car maker ending production of the model, drivers looking for a hot hatch should act now.
Renault said it is bringing an end to sales of the vehicle after five years. Those left on the forecourt have a 133bhp 1.6-litre petrol engine and weigh just 1,050kg each.
Other features include the option of 16 or 17-inch alloy wheels, and all include rear spoiler, sports front seats and a Renaultsport Monitor to record track lap times.
News on a replacement model has not yet been revealed, but the firm has suggested that the next model could be styled on the 320bhp V6-powered TwinRun concept car, using a dual-clutch gearbox seen in the new Clio Renaultsport 200 Turbo EDC.
The last remaining Twingo Renaultsport 133s are priced from £13,955.
Copyright Press Association 2013