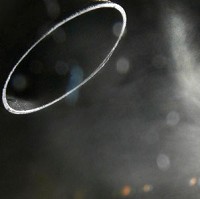 More diesel emissions revelations could make next year's car headlines for the wrong reasons, motor experts predict.
This year's motoring press has been dominated by the Volkswagen (VW) scandal, over how it rigged its nitrogen oxide (NOx) tests. September saw the German manufacturer confess to installing the test-cheating defeat devices across 11 million of its diesel vehicles throughout the globe.
Around one in 10 of these (roughly 1.2 million) were in Britain and helped contribute to VW losing billions of pounds .
But Steve Fowler, editor-in-chief at Auto Express magazine, believes there could be more skeletons unearthed over 2016.
In an interview with Press Association reporters he says that the eyes of the planet's motoring press are on car manufacturers. He claims gossip is rife about similar defeat devices being used.
And Mr Fowler says carmakers will want any wrong-doings brought to light quickly rather than letting things drag on.
Scandal-hit British models include VWs (508,000), Audis (393,000), Skodas (132,000), VW commercial motors (80,000) and Seats (77,000).
Remedial work is set to start in 2016. But the huge extent of VW's recall measures could result in more allegations of criminality, Mr Fowler says.
He believes that bad publicity and tough times will continue to dog the Wolfsburg-based manufacturer well into the new year. This is because the logistics of getting hundreds of thousands of recalled cars through dealerships will doubtless leave some customers unhappy with the procedure.
Sales of the German giant's cars already dipped by a fifth this November in contrast to November 2014.
Mr Fowler anticipates that VW will take the unlikely step of offering discounts on their motors and promote furiously in order to claw back some of their share of the market.
VW has a fighting fund of 6.7 billion euros (£5 billion) set aside to handle the scandal and its ramifications.
Warwick Business School's Mark Johnson predicts the short-term outlook could be "grim" for the Germans.
Associate professor Dr. Johnson thinks the company may have to offload Bentley, Lamborghini and other luxury brands to help it pay off potential fines down the line.
Copyright Press Association 2015. Motoring News articles do not reflect the RAC's views unless clearly stated.