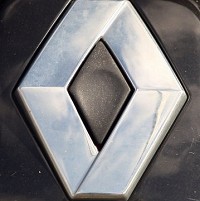 Diesel cars, other than Volkswagens, may be unlawfully polluting the environment, according to new reports.
The Independent and Guardian newspapers claim that three out of four vehicles analysed in Adac's 79-car study fail to equal their official EU test.
The motoring organisation's tests reveal that four cars exceed official European nitrogen oxide (NOx) legal limits more than tenfold.
The Nissan X-Trail, Renault Espace Energy, Volvo S60 and Jeep Renegade are the models coming under scrutiny.
Fiat, Hyundai and Citroen are among the other companies whose new diesel vehicles emit more fumes when analysed under more realistic motoring conditions, Adac claims.
The body first subjected diesel vehicles to the EU's current NEDC test. It then compared the findings with a more drawn-out WLTC examination approved by the UN thought to mirror more true-to-life motoring conditions.
The RAC, meanwhile, is calling for stricter emissions tests .
Adac technical affairs and test head, Reinhard Kolke told Guardian reporters that "gross emitters" still remain in the car manufacturing industry.
Kolke says that most harmful health effects would be removed if every car complied with the NOx limits set by the EU, adding that everyone buying a car should expect manufacturers to ensure this.
Renault says that it adheres to every law and regulation. A spokesman says its cars have no defeat devices.
Hyundai says it conforms to the testing rules and procedures of every region its cars are sold, including Europe.
Nissan says it is categorically committed to keeping within the law as well as meeting market-wide regulations.
Jeep, Fiat and Citroen have not spoken yet on the results.
The reports stress that there remains no implication that manufacturers other than VW employed special devices designed to deliberately fabricate the test results.
Copyright Press Association 2015