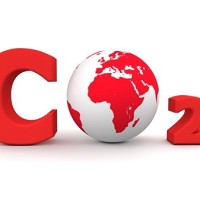 Experts have revealed that the pace at which global greenhouse gas emissions from cars and various other sources are being reduced is "recklessly slow".
The Centre for Climate Change Economics and Policy and the Grantham Research Institute on Climate Change and the Environment insist that there will soon be changes to the climate that are far beyond the experience of modern civilisation.
Lord Stern and colleagues, who also conducted a review into the economics of climate change back in 2006, say that global emissions will plateau at roughly 50 billion tonnes in the decades to come if things remain as they are.
They believe that there are still strong vested interests and that UN talks and the actions of negotiators are actually hindering progress, while some nations seem to think any change is either too hard or too expensive too achieve.
Ministers and negotiators from across the globe have gathered in Doha in Qatar for United Nations climate talks and experts are warning them that the move to a low-carbon economy is definitely possible and it is vitally important.
There are many different factors in greenhouse gas emissions, including motor travel and electricity generation, and dangerous climate change will reportedly result if temperature rises exceed 2C.
And experts have said that various measures are needed in order to prevent that rise from happening but, even if wealthy countries reduce their greenhouse gases to zero, developing countries will still need to contribute and cut emissions too.
Copyright Press Association 2012