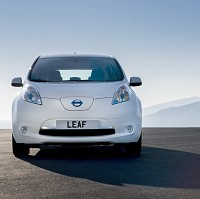 Once you've had electric, you never go back - at least, that's the verdict of many Nissan Leaf owners.
More than 50% of Leaf drivers have said they would not return to petrol or diesel models. One owner is said to have sold his Aston Martin in order to buy a second Leaf for his wife.
Of the 6,500 British owners of the Leaf, 93% told Nissan GB that the Leaf was their main car for family use; with 89% saying significant savings were made when compared with cars using the traditional combustion engine.
James Wright, Nissan GB's managing director, hailed the fact that the firm was the first to bring a mass-produced electric car to the marketplace, and said that the company has proved that electric motoring is viable.
He said that everyone who had taken the step of buying the Leaf since it first appeared in 2011 is now reaping the benefits. He also hit out at "naysayers", whose supposed stumbling block issues had failed to materialise.
An overwhelming 95% of Leaf owners said they would recommend it to a friend, while almost two thirds said it was a better ride than a petrol or diesel motor.
Among the claims reported to Nissan was a driver who said he had spent just £400 to travel 22,000 miles in his Leaf, through use of free public charging spots.
Electric car sales are booming: a total of 3,600 have been achieved in the UK this year, while in September alone 851 Leaf cars were sold, breaking the European monthly record.
Copyright Press Association 2014