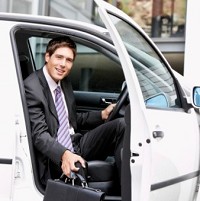 The increased efficiency of company cars has resulted in a cut of over 13 million tonnes in CO2 emissions in recent years, the latest figures suggest.
New company cars across the major markets of Europe reduced their CO2 emissions by 15.2% between 2008 and 2012, according to the Key Solutions CO2 Assessment published by GE Capital EMEA.
The report estimates that the cumulative reduction achieved between 2010 and 2012 was more than 13,143,000 tonnes.
That figure is said to be the equivalent CO2 output of a coal-fired power plant running for three years.
There is a substantial cost saving too, according to the report, which suggests that the fleet sector would have faced an additional fuel cost of over Û6.2 billion between 2010 and 2012 if fuel efficiency had not improved from the levels seen in 2009.
"Our research shows a continued reduction in the CO2 emissions from company cars across Europe," said Alex Barbereau, EU accounts and consultancy director at GE Capital EMEA. "This is reflective of the improved fuel efficiency of new vehicles and, also, an on-going focus on greener car policies."
Copyright © Press Association 2013