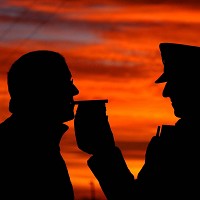 A recovery charity has spoken out over the dangers of drink and drug driving, claiming better education and clearer messages are needed, after the number of deaths from drink-driving accidents increased in 2012.
Swanswell has reacted to figures released by the Department for Transport (DfT) which show that deaths from drink-driving increased by 26% from 230 in 2011 to 290 in 2012. A further 6,680 accidents in 2012 were linked to drink-driving.
Chief executive of Swanswell, Debbie Bannigan, claims the organisation welcomes current attempts to tackle the problem.
But she feels more could be done to educate drivers on the potentially fatal dangers, and the possible costs to themselves in terms of prosecution and increased car insurance premiums.
This could be spelled out through prominent information in the driving theory test.
Ms Bannigan said: "Alcohol and drugs affect people in different ways but no matter how small an amount you might have before getting behind the wheel, judgement is affected and the risk of causing serious injury or even death is very real. We shouldn't forget that the victims are not just the people who have been drink or drug-driving - passengers, other road users and pedestrians are also put at risk."
Although the DfT figures for 2012 show a rise in deaths, this number is still 25% lower than 2009, and is considerably lower than the 1979 figure, when records began. In that year 1,640 deaths were caused by drink-driving.
Copyright Press Association 2013