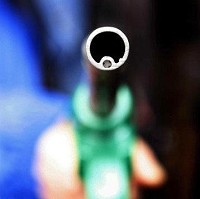 Tripling fuel duty and a £3,300 tax on new cars are likely to be among proposals mooted in a two-year study by the Green Fiscal Commission.
These and other eco-taxes will focus the mind on UK carbon emissions and the desirability of a green tax framework that is neutral in terms of the total tax burden.
The fuel duty and car tax are among the most stringent, which may be why a source close to the commission has stressed that they are options and not favoured proposals.
Said chairman Robert Napier: "Green fiscal reform could help put the UK on a low-carbon track, and from that, many positives will flow: reduced greenhouse gas emissions, extra employment and new technologies that will help the UK economy."
But RAC Foundation director Professor Stephen Glaister said: "To deter people from replacing their cars with cleaner, and indeed safer, versions seems ludicrous.
"New cars are increasingly fuel efficient, and it has been estimated that if all car owners went out tomorrow and bought the leanest model in each class of vehicle, CO2 emissions from private transport would fall by 25%."
Copyright © Press Association 2009