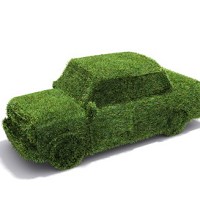 Greener cars have more than doubled their share of the market, according to a new report.
The Society of Motor Manufacturers and Traders (SMMT) showed that the number of Vehicle Excise Duty-free, sub 100g/km CO2, cars rocketed last year to 8.2% of all vehicle sales.
This trend towards eco-friendly cars was reflected by the number of vehicles registered with less than 130g/km of CO2 emissions.
This is the Europe-set target average emission level for manufacturers to hit by 2015. More than half the market (55.4%) met the rate or improved on it last year.
Research into the output of all new UK-registered cars suggested a continued shift to falling CO2 and improving fuel efficiency.
Last year's emissions got better by 3.6% year-on-year to 133.1g/km CO2, a fall of 26% since the year 2000.
Matthew Croucher, author of SMMT's report, said the car industry can be proud of the progress it has made in reducing CO2 emissions and improving fuel efficiency by more than 25% since 2000
He said: "We are seeing improvement in conventional technologies and the emergence of a range of alternative technologies, creating one of the most innovative periods for the global automotive industry."
Copyright Press Association 2012