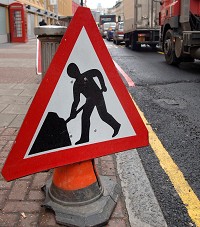 Scheduled roadworks on an important Tyneside route may be finished ahead of schedule, cutting down on delays for motorists.
A number of factors such as good weather and weekend shifts mean the work on the A695 Blaydon Viaduct should be finished by mid-October. They had originally been scheduled to last until the middle of November.
Head of Transport and Highways for Gateshead Council, Nick Clennett, said he had expected poor weather to affect the duration of the project. He said: "We've been lucky so far and our contractors have taken full advantage."
The westbound carriageway was closed so the road surface could be relaid, and a waterproof membrane applied to the concrete bridge structure.
Copyright © Press Association 2009