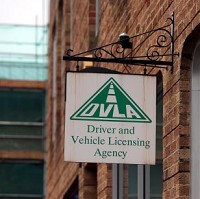 Motorists have been urged to always use the official gov.uk site when applying online for their driving licence.
The DVLA made the call after hearing about many outside websites offering a check and send service for driving licence applications - services that aren't linked to the agency.
Motorists may see non-Government websites in the sponsored links or paid-for results section when using search engines. But such sites, which charge extra fees and offer additional services, are not operating illegally, says the Office of Fair Trading.
They claim to provide value-added services to ensure a driver's application is right before it is sent to DVLA.
Using this method, however, could mean motorists paying up to triple the cost of a normal driving licence.
All they will get back is a paper application form that has been filled in for them.
By using the gov.uk site, motorists can rest assured that they are dealing directly with the DVLA and won't be charged additional fees for their driving licence, which will be completed online without needing a paper application.
Copyright © Press Association 2014