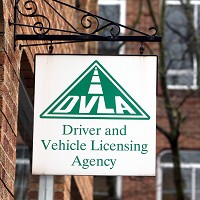 Oliver Morley is to become the new chief executive of the DVLA when the interim chief steps down in November, it has been announced.
The Permanent Secretary for the Department for Transport, Philip Rutnam, says Mr Morley, currently the chief executive of The National Archives, brings a great deal of experience to the all-important role.
Mr Morley will replace interim chief executive Malcolm Dawson, who Mr Rutnam said has provided strong leadership at a time of considerable change for the DVLA.
At The National Archives, Mr Morley has been tasked with overseeing the delivery of services to the public at its Kew site and also to more than 20 million customers through its website. He revamped its digital strategy and helped launch the 1911 census.
Before his appointment at The National Archives he worked to improve the customer information service at Thomson Reuters, where he developed expertise in strategy, operations and knowledge of the kind of services the public needs.
Mr Morley is also a non-executive director of the Collections Trust, has a London Business School MBA and has spent time working in the technology and logistics sectors.
Copyright Press Association 2013