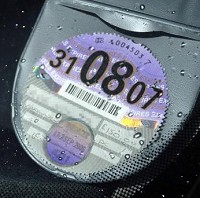 The DVLA has defended its decision to use Spanish-made cars in a competition to promote the recession-hit UK motor industry.
The agency has been using the Seat Ibiza, not British-made vehicles, as prizes to encourage people to pay their car tax online and by phone.
But John Spellar, the MP for Warley in the West Midlands and a former transport minister, demanded that ministers "get a grip" and called the move "extraordinary".
He said: "At a time when the British motor industry and its workers are having a tough time, it is extraordinary that a Government agency should be promoting cars produced overseas.
"No other major manufacturing country would be behaving like this and ministers should get a grip on their civil servants."
However, the Swansea-based licensing body insisted all manufacturers had been invited to take part in the scheme and that the Seat was chosen as it met both safety and emissions criteria meaning zero cost to the taxpayer.
Speaking about the monthly prize draw, which began in June last year, a DVLA spokeswoman said: "We wanted to ensure we could offer the incentive for taxing electronically at no cost to the agency and therefore no cost to the taxpayer. Seat was able to agree to this."
Copyright © Press Association 2009