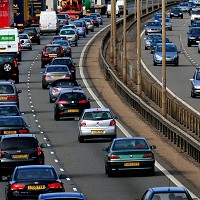 The cost-cutting closure of the DVLA's 39 regional offices will do nothing to combat road tax evasion, according to MPs in the affected areas.
Roads minister Mike Penning says centralising services by closing the Driver and Vehicle Licensing Agency's regional offices will save some £26 million a year, but MPs have branded the Government move "a false economy".
The phased closures, none of which will be implemented until late next year, will hit more than 1,200 staff, although it is hoped some will be able to relocate to the agency's Swansea head office.
Mr Penning said he understood those directly affected would be disappointment but added that centralising services and making more available online would represent more value for taxpayers' money. He said DVLA services would be speeded up and made more flexible for motorists, who also have to organise breakdown cover, car insurance and vehicle MOTs and servicing.
"These changes - developed after carefully listening to views expressed at consultation - will ensure that the agency delivers a smarter service to bring real benefits for the motor industry and every motorist in this country," he said.
Copyright Press Association 2012