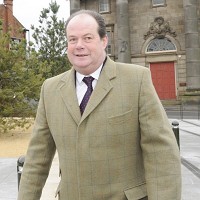 Motoring services such as driving tests and goods vehicle testing will become more convenient and cost-effective under a new streamlined system, the Government has said.
From next year services currently offered by the Driving Standards Agency (DSA) and the Vehicle Operator Services Agency (VOSA) will instead be overseen by a single agency, as part of changes announced by Roads Minister Stephen Hammond.
VOSA Chief Executive Alastair Peoples - heading the agency - will lead a transitional board, starting work next month to develop the new organisational structure.
Stephen Hammond said there is a continuing need to ensure customers can access services conveniently and cost-effectively.
"These changes will put customers at the heart of the services they rely on and allow for a more coherent approach to service delivery. By bringing testing and standards services into a single organisation we will make life easier for customers and potentially reduce the fees we charge," he said.
The minister pledged to "work closely" with staff at the DSA and VOSA to "support them through these changes".
Copyright © Press Association 2013