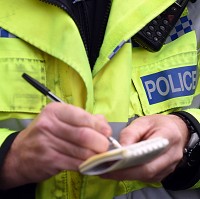 More than 400 drivers a month are being arrested for drug-driving, new figures have revealed.
New laws in England and Wales have set limits at very low levels for eight drugs commonly associated with illegal use, including cannabis and cocaine, while police have new equipment at their disposal.
The data, obtained by the Institute of Advanced Motorists (IAM) under the Freedom of Information Act, shows there have been 902 drug-driving arrests in total since the offence was introduced at the beginning of March.
RAC spokesman Simon Williams hopes the number of arrests can keep pace with what is a growing problem.
He said: "Although it is too early to identify any trends in the number of arrests made as a result of the new drug-driving offence, this snapshot provides a useful early indication of how the law is being enforced.
"The key now is ensuring enforcement can keep up with a problem that the Government has accepted represents a growing road safety risk.
"The RAC has previously flagged the dramatic 23% drop in the numbers of full-time traffic officers since 2010 affecting many constabularies - so only time will tell if the resources are in place to effectively tackle what some reports suggest is a bigger problem than drink-driving."
All police forces in England and Wales were asked to respond to the Freedom of Information request.
But while some forces have apprehended scores of offenders, others are yet to arrest a single offender.
The Metropolitan Police had the highest number of arrests, with 214 in the period March 2 to May 11.
Northumbria Police was next with 97 arrests, followed by Cheshire with 70, Sussex with 58, and South Yorkshire with 55.
But Leicestershire, Warwickshire and Gwent made no arrests.
The new laws also cover prescription drugs including diazepam, methadone and morphine.
Police can find users with a roadside 'drugalyser' to screen for illegal substances.
The figures cover a range of dates from March 2, when the new offence of drug-driving came into force.
Copyright Press Association 2015