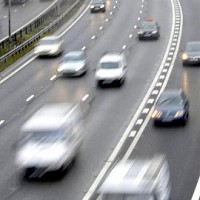 The safety of employees who drive for work is being put at risk by firms that don't offer them driver training, according to the Institute of Advanced Motorists (IAM).
A new survey by IAM Drive & Survive shows that nearly three-quarters (72%) of people who drive for work have never been offered any driver training.
But nearly half those surveyed say they would like the chance to brush up on their driving skills with almost a third saying a Highway Code refresher course would help the most.
Significant proportions also highlighted speed, manoeuvring and parking and fuel-efficient driving as areas they would like extra training in.
Simon Best, chief executive of IAM Drive & Survive, says the survey's findings show that not enough is being done to protect employees who drive as part of their jobs.
And he points out that, with one in three fatal and serious accidents involving a motorist who is driving for work, firms should be doing more to ensure their employees get the training they need.
Copyright Press Association 2014