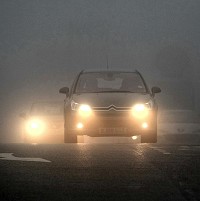 Parents are at their most stressed when their children drive home late at night, new research suggests.
A survey found that waiting for children to drive home at night is the most apprehensive time for parents, with many admitting that they found it more nerve-wracking than exam results.
More than one in five parents (23%) said they were most worried about their children when they were driving at night, while 18% were more concerned about exams.
Night-time driving isn't the only worry for parents of young drivers, as they may also find themselves burdened with highercar insurance costs for teenagers who first pass their test.
According to the survey, other major concerns for parents include problems at school (15%) and the first time their child takes to the road on their own (11.8%).
The research was released by the Future Drive Motor Show, which helps youngsters look forward to driving. The event takes place at London's ExCel centre in May.
The show's managing director Giles Brown said many parents would be worried about their children getting behind the wheel during the festive season.
But he added: "The joy of being a parent is never ending and in general most parents will feel the return to the torture of sleepless nights is a small price to pay to have their family all under one roof during the holidays."
Copyright Press Association 2012