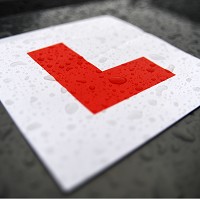 Hundreds of learner drivers have hired impersonators to sit their tests in a bid to cheat their way to a licence, figures show.
The number of cases of driving test fraud investigated so far in 2014/15 sits at 677 - exceeding the 554 total recorded in the previous financial year.
The deception involves persuading a lookalike to sit a theory or practical test on behalf of the actual learner.
Some 188 people have been arrested so far in 2014/15; with 55 fraud convictions resulting in 37 jail terms and 97 people having their driving licence revoked.
The Driver and Vehicle Standards Agency (DVSA) stresses the crime is still extremely rare and insists it has stringent procedures to weed out offenders.
The highest number of "impersonation investigations" was 816 in 2011/12, DVSA figures requested by The Times show. With three months still to go in the 2014/15 financial year, this figure could be overtaken.
DVSA head of fraud and integrity Andy Rice said the driving test is a crucial step in ensuring learner drivers have the knowledge and skills to safely use the roads.
Those seeking to sidestep the exams are committing a serious crime and putting other motorists at risk, Mr Rice said.
Copyright Press Association 2015