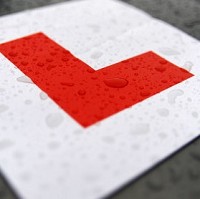 Learner drivers will have their driving tests cancelled because of a two-day strike by examiners, officials have warned.
Members of the Public and Commercial Services union will walk out today after talks to resolve a management dispute broke down.
The strike action over new working hours will spill over into Friday November 20.
But the Driving and Vehicle Standards Agency (DVSA) has advised candidates to show up on the date of their practical tests as normal.
The row surrounds a new working contract that unions claim they were not consulted on.
The Public and Commercial Services union says the contract, which came into force on November 1, will result in members working longer hours and having to do more tests.
Last week it was announced that 91% of members had voted for a walkout. An even bigger proportion of the members who voted - 97% - opted for industrial action not involving strikes.
The PCS represents around 1,600 DVSA employees across 360 centres nationwide. These include officers who undertake traffic and vehicle safety inspections and driving examiners.
Mark Serwotka, general secretary of the PCS, claims road safety could be put at risk. He says examiners have expressed anger at the DVSA's insistence on forging ahead with the new shift patterns.
Mr Serwotka says the DVSA has neither totally understood the likely impact of its measures, nor properly consulted with the union.
The official DVSA advice is for candidates to turn up on the day of their test.
Motoring News articles do not reflect the RAC's views unless clearly stated.
Copyright Press Association 2015