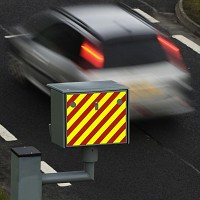 Specialised courts are to be set up to deal with traffic-light jumpers and speeding drivers in a bid to free up court time.
The Government said that the half a million motoring offences heard in magistrates' courts each year can often take longer to process than major offences.
The Ministry of Justice wants traffic courts to help reduce delays as part of broader schemes to tighten the British criminal justice system. Justice Minister Damian Green pointed out that traffic cases can take nearly six months from the offence being committed to the case being disposed of, despite the fact that most cases involve a guilty plea or are proven in absence.
Mr Green said the system has to have more quick and effective responses to the needs of victims as well as witnesses and local people, and hailed the dedicated courts as a way enabling greater efficiency.
Ministers are in discussion with the judiciary over how such courts could be delivered across the country. Meanwhile, the criminal justice lead at the Association of Chief Police Officers, Chief Constable Chris Eyre, pinpointed the success of the scheme in nine police forces where it has been put in place so far. He said it has "radically" simplified and speeded up the process. Essex, Hampshire, Kent, Lincolnshire, Metropolitan Police, Nottinghamshire, Norfolk, Suffolk and West Yorkshire force areas have all trialled the scheme.
Copyright Press Association 2013