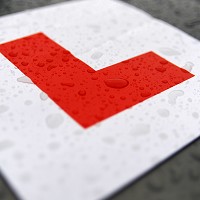 Parents should sit in on their children's driving lessons, according to the Driver and Vehicle Standards Agency (DVSA).
Doing so would help them learn about how the driving test process is changing, and prevent them from undoing the work of professional instructors, the executive agency claims.
Learners now have a greater say over what skills they learn in a lesson, while new driving tests are being trialled which involve the use of sat navs and manoeuvres that are more relevant to real-life driving.
The DVSA warns learners could be hampered if their parents take them out for private practice without understanding the demands of the new tests.
Its head of policy and registrar, Mark Magee, admits the combination of professional tuition and private practice is the most beneficial in terms of passing the test.
But he says more needs to be done to get across the message that the process of learning to drive is evolving.
Plans to stimulate better engagement with parents are currently at an early stage. A handful of schemes have been launched across the UK to promote sitting in on lessons, yet some parents have been reluctant to get involved.
In addition to stopping them undoing the work of instructors, Mr Magee adds sitting in on lessons would also enable parents to find out about the quality of the tuition their children are receiving.
Copyright Press Association 2015