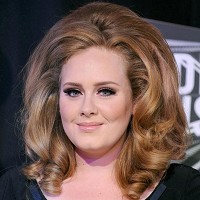 A driving instructor was left slightly red-faced after he failed to recognise he was teaching one of the music industry's biggest stars.
Noel Gaughan, 46, was unaware that his latest pupil was actually Oscar winner Adele, who has more than 32 million album sales to her name.
He didn't even click when she began singing her best-loved hits at the wheel as they drove around London.
What makes the tale even more extraordinary is that Mr Gaughan has a reputation for attracting celebrity pupils.
He has previously taught the likes of James McAvoy, Gemma Arterton, Rhys Ifans and Niall Horan how to drive.
The driving instructor admits he prefers BBC Radio 4 to television, and so often struggles to put names to the well-known faces that he finds himself sitting next to.
"I didn't know who Adele was so she started singing in her lessons," he explained. "The problem was I didn't know any of her songs.
"She would sing some beautiful songs and say, 'you must know this one', but I don't really know many celebrities."
Copyright Press Association 2013