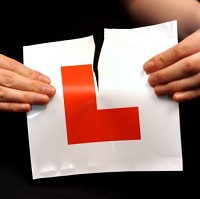 DriveSafe founder Fay Goodman has welcomed concerted efforts by the Government to ensure young drivers are ready for the rigours of the road.
The Department for Transport is set to publish a Green Paper in the next couple of months, with a minimum driving period for learners, exposure to motorways and driving in the dark, and a tougher test among the proposals.
The aim of the planned changes is to give young motorists all the tools required for solo driving and bring down the cost of car insurance .
The plans have been drawn up on the back of startling figures which indicate 20% of new drivers have an accident within six months of being handed their licence.
Ms Goodman said any measures introduced to save young lives are welcomed.
She said DriveSafe would also like to see road safety become part of the school syllabus and parents take more of a hands-on role when it comes to their child's driving education.
"We would also like to see all young drivers trained on rural roads where higher speed limits and single track roads provide a dangerous mix," said Ms Goodman.
Copyright Press Association 2013