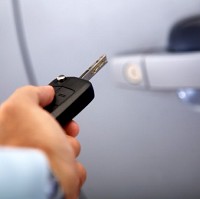 Car owners are being urged to be careful what they tweet or post on social media websites as revealing holidays or nights out can make them prime targets for thieves.
The warning comes from the stolen vehicle recovery specialists at Tracker who claim motorists must be much more vigilant about what they reveal to the world as car thieves are using information gleaned from social networks to decide where to strike next.
Broadcasting your movements and whereabouts on social media is little different from putting a sign in your house window saying 'I'm not home', according to Tracker's police relationships manager Stuart Chapman.
He said many people are unaware that car thieves commit burglaries specifically to grab car keys and drive off in vehicles.
Not only do victims run the risk of having to make car insurance claims, they may also need to claim on their household insurance policies too.
Car security has become so sophisticated that criminals are finding stealing keys the easiest way to gain entry, Mr Chapman said.
Copyright Press Association 2013