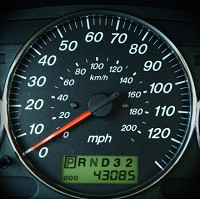 Motorists have been clamouring for 'clean', small-engine, former fleet cars, bumping up their prices, a new study shows.
But the prices of high-spec cars with large petrol engines are also holding up well because of the continuing strength of the export market, according to G3 Remarketing.
The company said the Hyundai i10 and Peugeot 107 are proving to be particularly sought after in the market for ex-fleet vehicles. Drivers are seeking to make their motoring more fuel efficient by buying smaller cars and using ajourney planner .
The research found the average age of fleet cars is now just under three years and four months with their clocks showing an average of some 46,000 miles.
The number of vehicles being sold via online auctions has increased by more than a fifth (21%) over the last year, the majority of which are former fleet cars.
Overall the value of fleet and lease vehicles is down by about 1%, a trend that is expected to continue for the rest of the year.
Copyright Press Association 2013