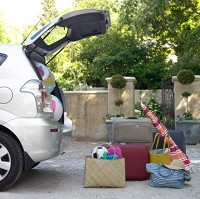 Just under a quarter (22%) of UK drivers use the boot of their car as a constant place to store belongings, a study by petroleum firm Shell suggests.
The study is part of the Target One Million campaign to inform motorists of ways in which they can save both fuel and money when driving.
Heavy items such as tools, which increase the weight of a vehicle and hit fuel consumption, were found to be common items in the boots of 43% of cars, while 11% of motorists stored gym or golf gear and 9% stored a pram or similar infant items.
The study also found that 32% of British motorists commonly kept more than five things in their car boot.
Of these drivers, 27% left wellies or outdoor clothes in their vehicle all the time, and a puzzling 9% had a number of different pairs of footwear in their car.
Copyright Press Association 2012