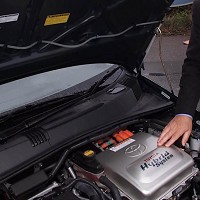 Motorists are being urged to have their vehicles serviced this autumn at garages adhering to the standards set by industry regulatory body Motor Codes Ltd.
Code-subscribing services are monitored by the RAC to ensure they comply with the standards set by the body and offer high-quality repair work.
Motor Codes is supported by the Government, vehicle manufacturers, industry bodies and the service sector.
There is also a free phone advice line (0800 692 0825) for the public and an independent complaints procedure for drivers using a subscribing business.
Consumer satisfaction is tracked by an Independent Compliance Assessment Panel (ICAP), whose work is monitored by the Office of Fair Trading (OFT).
Motor Codes says it aims to improve the performance across the industry and allows only garages that meet it standards to trade using its name.
Copyright © Press Association 2009