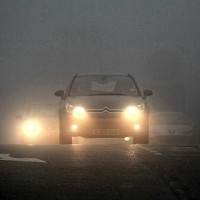 Motorists are being warned to keep an eye on the main reason that cars fail their MoT tests - faulty light bulbs.
Drivers are advised to head to their nearest bulb shop if they suspect any bulb isn't working or is close to burnout, with more MoTs undertaken around this time of year than any other.
Research suggests that nearly half (48%) of cars fail to pass their MoTs at the first attempt.
One in three motorists admits they never inspect their lights to see if they are functioning properly, even though it is one of the easiest things for them to fix themselves.
As well as bulbs, other frequent MoT failure reasons include tyres, suspension and brakes.
Kwik Fit's Roger Griggs warns that drivers should not wait until their car fails an MoT before getting these four problems fixed.
Mr Griggs claims it is "vital" for motorists' wellbeing that they do not take maintenance short cuts and ignore faults just to reduce their driving costs.
Copyright Press Association 2014