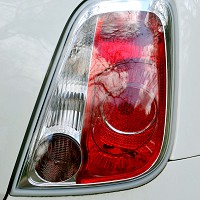 Research has shown around four in 10 drivers do not check their lights and indicators are working before a lengthy journey.
The study from road safety charity Brake also showed a similar percentage (39%) do not test tyres for wear and tear.
More than a quarter (26%) did not check wipers and washers were working and the same percentage did not monitor oil and water levels.
Of the 1,000 people surveyed, 28% of young drivers failed to conduct any of these tests before long journeys compared with 10% of the total drivers quizzed. Conducting a few quick tests and havingbreakdown cover can ensure peace of mind ahead of long journeys.
The purpose of the survey is to highlight that it only takes a matter of moments to do essential tests of things such as lights, water and oil.
Safety in the car was also questioned in the research. More than one in five (21%) said they do not always check every time that their passengers are wearing their seat belts.
Copyright Press Association 2012