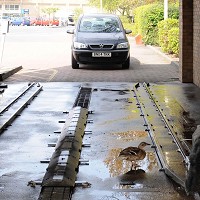 A new survey has shown the majority of motorists in the UK are too lazy to wash their own cars, with almost eight out of 10 (78%) admitting they prefer having their vehicle washed by someone else.
According to a poll carried out by car leasing firm Central Contacts, women were most likely to pay to have someone else wash their car, with 90% saying they regularly visited a hand car wash service.
Almost seven in 10 (69%) men said they preferred taking the car to be washed by someone else.
The poll showed than men were more likely to see washing their car as a leisurely weekend activity to do rather than as a chore.
The survey also revealed a generation gap in attitudes towards washing cars, with people aged between 21 and 35 preferring to pay to get their car cleaned.
Those who took part in the poll gave a variety of reasons as to why they did not like to wash their vehicle. These included not having enough time because of a busy schedule, boredom, or being too lazy.
The Central Contacts research showed the amount spent on getting a car washed varied between £3 and £25 per time, with the average coming in at £7.
Copyright Press Association 2013