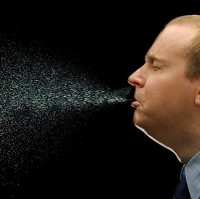 Motorists who suffer from hay fever are being urged to check their medication to ensure they're not putting themselves or other road users in danger.
The warning follows a new survey by Brake, the road safety charity, which suggests almost half (44%) the motorists who take hay fever drugs either never or sometimes fail to check the labels.
Certain medications are more likely than others to have an impact on the ability to drive safely.
Almost a third (30%) of those surveyed were unaware that some allergy and hay fever drugs could impair their driving, while nearly one in five admit they ignore the warnings.
Allergy UK's director of clinical services, Maureen Jenkins, says motorists should avoid first-generation antihistamine, which cause drowsiness, and opt instead for second or third-generation options.
She adds that if drivers are in any doubt over which is the latest medication on offer they should seek advice from their GP or pharmacist.
Julie Townsend, Brake's deputy chief, says the lack of awareness highlighted by the survey is concerning and suggests that many motorists are risking their own and others' safety.
Copyright Press Association 2014