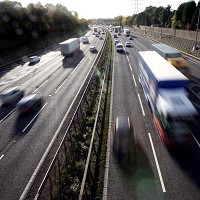 Drivers may soon able to update their vehicle records online under Government proposals published for consultation.
The proposals from Roads Minister Stephen Hammond will mean that motorists can amend their address and change of keeper details online.
The move will bring vehicle record keeping into the digital age and make updating records as simple as applying for car insurance online.
Motorists can currently only update this information by writing to the DVLA.
The proposals will also allow car dealers to amend records for their customers.
The consultation will conclude on November 12 and the document can be found here.
Mr Hammond said: "The Government is committed to cutting red tape and getting rid of unnecessary, burdensome and overcomplicated regulation.
"It is right that in this digital age motorists and the motor industry should be able to go online to tell DVLA if there have been changes to a vehicle record. These proposals will make it easier and cheaper than ever to do that."
Paul Everitt, chief executive of the Society of Motor Manufacturers and Traders (SMMT) said: "The SMMT supports initiatives that make car ownership easier for motorists and reduce the administrative burden on manufacturer approved dealers.
"The proposed measures would allow swift, efficient and secure updating of vehicle records, avoiding postal delays and enhancing the accuracy of information held by DVLA."
Copyright Press Association 2012