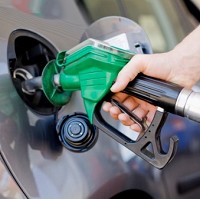 More than a third of recession-hit UK motorists are reducing their speed to cut back on fuel costs, new research has revealed.
Spiralling prices at the pumps have seen motorists slowing down in order to conserve fuel and avoid any unexpected obstacles, which could lead to sending their car insurance premiums soaring.
Nearly half (45%) of male drivers said they are more tentative with the accelerator pedal compared to a decade ago, while 42% of female drivers said they use fifth gear as much as possible in a bid for fuel efficiency.
While more than half (56%) of drivers admitted they would like to own a more fuel-efficient car, over two thirds (73%) said they would not consider a car share arrangement with friend or family, according to new research by Autoglass.
In total, 40% of UK motorists said they no longer saw driving as relaxing, while just under a quarter (24%) confessed to enjoying life behind the wheel less than they used to.
Copyright Press Association 2012