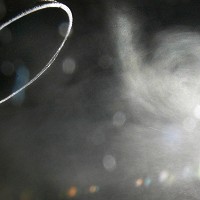 The trend for environmentally-friendly motoring will see more than a third of new cars churning out emissions of less than 100g/km of CO2 by 2015, according to experts.
Bosch, one of the leading companies in the world in developing low carbon technologies to reduce fuel consumption and lower emissions in vehicles, believes the greener motors will mean drivers paying less for their car tax and also for their fuel.
It claims that technological advances further down the road could see fuel bills drop by as much as a fifth, saving motorists driving 12,000 miles a year around £250.
Smaller engines, better fuel injection systems and turbo-charging could all contribute to the benefits, as well as stop-start systems that automatically turn off engines when cars are not moving.
What such technologies will mean for car insurance prices remains unclear.
Bosch claims greater fuel economy could see 37% of cars emitting less than 100g/km of CO2, contributing towards a total half a tonne reduction a year in two years' time.
The company's executive vice-president for engineering diesel systems, Rolf Leonhard, predicted that cars built in 2020 are likely to provide three-year savings of as much as £1,275 compared to motors made in 2010, based on average annual mileages in Europe.
Copyright Press Association 2013