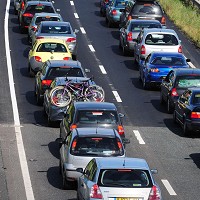 The dualling of Essex's A414 near Harlow risks causing disruption to motorists when work begins this week.
A stretch of the road between the M11 junction seven and Southern Way in Harlow will be upgraded to a full dual carriageway, while traffic signals will be introduced on Southern Way.
The scheme, scheduled for completion in March 2011, could cost up £10 million and has been supported by a grant from the Government's Community Infrastructure Fund.
Councillor Norman Hume said: "I am very pleased that work on the scheme is starting, as it will unblock a key access and exit route from Harlow which holds the town back from reaching its full potential.
"The scheme also has many benefits in terms of job creation and facilitating the growth of Harlow."
Copyright © Press Association 2009