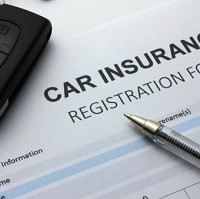 Drivers are paying less for car insurance - with average annual premiums now as low as £360.
The Association of British Insurers' (ABI) statistics for the opening quarter of 2015 show that typical payments had dipped 2% on figures from the previous three months.
These were 5% under the corresponding three months in 2013 but slightly higher than January to March 2014.
Motorists are benefiting from the Government civil justice system's reforms as well as a very competitive market, the ABI claimed.
The trade body said that over the past two years, car insurance firms have passed on almost £1 billion savings to drivers via lower premiums since the new crackdown.
Ministers hope to lower the high number of whiplash-related injury claims and other fraudulent claims.
Rob Cummings, general insurance boss of ABI, cautioned that the reforms' initial effects are beginning to fade.
He said that pricing pressures were being forced by a rise in the amount of injury claims considered to be low value.
Mr Cummings urged the winners of this Thursday's general election to perpetuate the current war on "fraudulent" and "frivolous" whiplash claims.
He urged new ministers to raise the so-called Small Claims Track ceiling to a minimum of £5,000.
This, Mr Cummings said, would help sustain the current trend towards lower vehicle insurance premiums by tackling the amount of dishonest and irresponsible whiplash claims.
The RAC says that motorists can help to bring their car insurance premiums down even lower by following its simple tips.
Copyright Press Association 2015