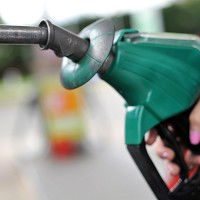 Drivers are being "ripped off" by current taxation measures according to a campaign group, in a study being backed by the RAC.
FairFuelUK says that, despite drivers paying £42 billion per year into the state's coffers, only 18.6% of this is returned to road infrastructure projects.
The group commissioned research from the polling firm ComRes which revealed that more than a quarter of the money raised by road taxation was spent on public transport, with 54.6% helping prop up other Government spending.
Of the 2,024 people surveyed, 69% think FairFuelUK's call for a 3p-per-litre fuel duty cut would boost the economy.
The leader of FairFuelUK, Howard Cox, said at the launch of the body's general election manifesto: "Time is up for the Treasury to stop fleecing 70% of the electorate from punitively taxing an essential, no-choice-but-to-use resource.
"Instead of taking more than 60% every time we fill up at the pumps, they should be motivating the economy by cutting this taxation."
The RAC Foundation revealed in addition that in 2012, £30.7 billion was raised from direct motoring taxation - with just £7.5 billion spent on the roads (or 24%).
This broke down to £3 billion on national roads and around £4.5 billion on local roads.
Transport consultant David Bayliss found that the Government now receives 9p for every mile travelled by van drivers.
RAC Foundation director Professor Stephen Glaister said: "Over the past five years the gap between the Chancellor's income from motoring tax and what he spends on roads has widened sharply.
"At the same time the pothole backlog has been growing and local authorities are warning that spending commitments on social care and environmental services means there will be even less money available to maintain our highways in the future."
Copyright Press Association 2014