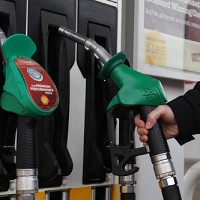 Te most annoying motorists are those who brake unexpectedly and do not indicate before turning, according to a new survey.
The sudden brakers and turners are joined in the top 10 by excessive parking charges, tailgating, potholes, mobile phone use, being cut up, extortionate fuel costs, traffic, weaving motorcyclists and getting lost.
The poll of 2,000 drivers also discovered three in five get hot under the collar on the road, with a fifth at their most stressed on their way to work in the morning.
A typical Briton drives for at least 24 minutes 10 times each week, meaning almost nine days a year are spent driving.
Simon Pearson, of First Bus in Manchester, the firm behind the study, said: "On days where drivers want to get somewhere quickly and efficiently - such as when commuting to work, taking the children to school or getting into town - high parking costs, busy traffic, road works and inconsiderate drivers can take its toll."
The survey also showed motorists get annoyed when it is time to service, tax or even fill their car up with fuel.
Copyright Press Association 2013