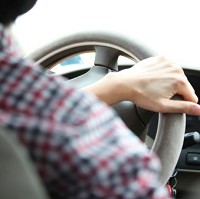 One in eight motorists has reported wayward steering as a problem in their car.
Some 12% of drivers, equating to around four million, say their vehicle veers off to one side or the other if they do not correct it, according to the research by Kwik Fit.
The problem could be symptomatic of a difference in pressure between the left and right tyres. Low tyre pressure can cause damage to your tyre and wheel, which can lead to a flat tyre or a blow out and cause you to call on yourbreakdown cover .
Other explanations for wayward steering could be that it's an alignment issue, with the car's wheels not running at the angles set out in the manufacturer's specifications.
Such causes seem likely as younger drivers report the problem far more than older car owners with more knowledge and experience with their vehicles. A quarter (25%) of motorists aged under 34 reported the problem of wayward steering compared to just 2% of drivers surveyed who were over the age of 55.
Roger Griggs, communications director of Kwik Fit said: "It may seem obvious, but tyres are the only thing that connects a car to the road, so it's vital that they are set up properly.
"It's incredible to think that four million drivers are struggling with their steering on a daily basis - this is not only a safety issue but increases tyre wear and fuel consumption. We would encourage all those drivers to first check their tyre pressures and wear, and then have their alignment and suspension checked if needs be."
Copyright Press Association 2014