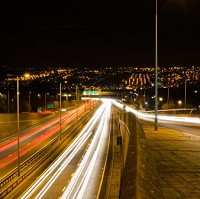 The first four months of the year are when motorists take the biggest risks on the road, new GreenRoad telematics data reveals.
The finding comes out the GreenRoad Safety Score, which gauges acceleration, braking, handling of corners and lanes and speed. Motorists with the lowest scores are the safest drivers.
A look at the average monthly Safety Score for the UK reveals that the months of January through to April record the highest Safety Score totals. The monthly averages were based on 813 motorists.
Beginning in April the Safety Score improves at a steady pace, and by December, motorists are giving their safest performance of the year.
Abreakdown of GreenRoad 2012 figures reveals that the most common risky manoeuvre in the UK is abrupt braking, scoring 48%, followed by handling of corners which scored 36%.
The data on abrupt braking showed an increase over 2011, which could be linked to the impact on traffic of the Diamond Jubilee and the summer Olympics.
During a normal working day in the UK, Safety Scores are generally consistent, though there is one exception; at 11pm the typical Safety Score rockets up and then falls back to quite low and safe numbers.
"It appears drivers may be rushing home at the end of their late shifts," said Greenroad's driver performance change management expert, Mark Hampson.
Copyright Press Association 2013