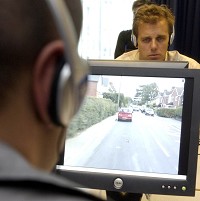 The Government is being urged to make theoretic and practical driving skills part of the national curriculum, according to findings from a new survey of motorists.
With road crashes the biggest killer of 15-24 year olds, a survey of 3,000 motorists revealed that 77% believe driving theory skills should be taught in schools.
There is a need for improved education and awareness early on to reduce accidents and car insurance premiums for young people, and over two thirds (68%) of those questioned believe they would be a much safer road user now had they received adequate education from a young age.
A belief that the Government is failing to do enough to improve safety on UK roads is shared by an overwhelming majority of 98%.
A move to give police the power to issue £100 on-the-spot fines and three penalty points has been dismissed as little more than a money-generating exercise, with 60% believing this will have little impact on improving road safety.
Auto Trader's Owners' Guide survey also revealed that just over half (55%) would be prepared to invest heavily in a vehicle with enhanced safety features.
Copyright Press Association 2013