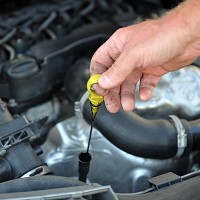 Two thirds of motorists in the UK are unaware that their car's engine oil needs to be changed every year, new research shows.
The study by tyre and repair firm Kwik Fit suggests that more than 21 million drivers do not know that engine oil expires over time and many are driving their cars with old and dirty oil, not aware of the damage they could be doing to them until it is too late.
Many drivers are failing to check their oil or change it every year as recommended by car manufacturers and 3.7 million motorists think they can drive cars safely for three years between oil changes. They are risking serious engine problems and breakdowns .
As many as a million drivers may never have changed the oil in their cars and many of them are younger motorists. Just under a half of 18 to 24-year-olds (49%) get their oil changed every year but 68% of drivers over the age of 65 make sure they protect their engines with fresh oil.
Kwik Fit's director of communications Roger Griggs described the finding as alarming. He said too many motorists are not paying attention to the health of car engines and there is little understanding among them about the importance of clean oil to engines, especially in younger drivers.
Copyright Press Association 2013