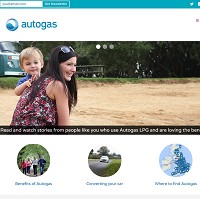 A new campaign to steer drivers towards cheaper, greener fuel alternatives has been launched.
Motorists wishing to convert to liquefied petroleum gas (LPG) can now make a beeline for LPG stations all around the UK.
This is thanks to Autogas Limited's new online service, which details each of the country's 1,400-plus refuelling sites - including 215 of its own.
LPG, which is known for burning more cleanly than normal unleaded petrol, can also be bought for around half the cost. But motorists are largely deterred from changing fuels because of the perceived pricey conversion costs involved.
Autogas is trying to help drivers find expert service companies which can offer a conversion - to add to the 150,000 drivers who currently use LPG.
Autogas general manager Linda Gomersall hopes her company's new drive will further spur drivers to use LPG and give the green product a substantial future in Britain.
Copyright Press Association 2015