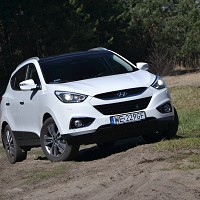 Britain's first zero-emission hydrogen-filling station for public use has been opened.
It is hoped that a network of around 65 hydrogen-filling stations will be in use by the end of this decade, rising to 1,150 stations in 15 years. London is at the heart of the plans, with five stations planned before April 2017.
Drivers can find the new station, which is powered by wind turbines, in South Yorkshire, two miles off the M1's junction 33.
Owners ITM Power say the station has the capacity to produce maximum daily hydrogen outputs of around 80kg, which is enough to power 16 fuel-cell vehicles.
It is hoped the new station will help to counter critics who claim that hydrogen power merely encourages the use of fossil fuels, as the majority of hydrogen gets steamed out from natural gas.
ITM makes hydrogen for the station with its wind turbine, which helps to produce oxygen and hydrogen from water. Hydrogen gas then gets compressed and stored in on-site tanks, while oxygen by-products are released into the air.
Drivers of hydrogen-powered vehicles can refuel at the station simply by using a special swipe card. How much they will have to pay is something of a variable at the moment until the market becomes clearer.
The sector hopes to lower prices to about £7 per kilo, according to Hyundai. But the car manufacturer's manager for special cars, Robin Hayles, says at the moment the figure is nearer to £11.
Hyundai currently produces the only fuel-cell vehicle available to buy in Britain - the ix35 , which costs around £53,105.
Toyota will enter the UK market this autumn with the launch of the £60,000 Mirai. Many other models are also likely to be available by the end of 2017.
Proposals to install hydrogen-power stations in the capital run parallel to Transport for London's plans for a greener transport system. TfL wants London's 23,000-strong black cab network to run either on batteries or zero-emission fuel-cell power by 2018.
Copyright Press Association 2015