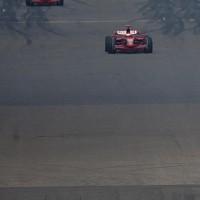 Renault will give fans the chance to drive their own cars and test other hot hatches at a series of track days this summer.
This year's Renaultsport track days will include Oulton Park in Cheshire and Cadwell Park in Lincolnshire.
Every circuit has trained instructors, while people can bring second drivers for free.
Participants will get the chance to drive the high performance Twingo Renaultsport 133, the Clio Renaultsport 200 Cup or the Mégane Renaultsport R26.R.
The programme aims to improve driver ability, and guests will also have the chance to take part in a "hot" lap from the passenger seat with a qualified instructor at the wheel.
Emmanuel Bouvier, Renault`s marketing director, said: "Renaultsport track days give our customers the opportunity to realise the full potential of their cars in a safe and enthusiastic environment."
Copyright © Press Association 2009