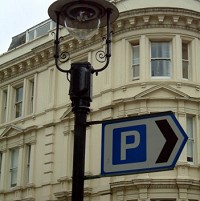 Parking phobias are having a major detrimental effect on drivers' confidence, according to a survey from Populus.
The main concern is relating to parallel parking, and women in particular admit to having trouble with the manoeuvre, and often change their plans before or during their journeys to avoid having to undertake it.
As many as 16% of all drivers questioned claimed they were not confident about lining their vehicle up against others, fearing accidents and subsequent issues withcar insurance .
The survey found that London drivers were the most confident about parallel parking, whilst drivers in the east of England were the least confident.
A lack of confidence about the manoeuvre had led to 19% of the 20,073 adults in the survey changing their plans at the last minute, as they lacked the confidence or skill to park their vehicle in the appropriate space. The survey found that women were twice as likely (28%) as men (14%) to change their plans in this way.
A quarter of drivers admitted to avoiding certain roads that held a particular fear factor in terms of parallel parking, while 29% have blacklisted certain car parks for the same reason. Motorists in Scotland, Wales, eastern England and south east England, were found to be more likely to have done this.
Copyright Press Association 2012