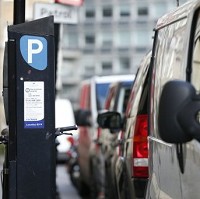 Motorists face new council parking charges, a new study warns.
Drivers heading to to local authority-run car parks will be asked to help councils balance budgets nationwide.
This is according to a poll undertaken by the local council magazine, MJ, and the Local Government Information Unit (LGIU).
It said that four in five of the 90 local authorities which answered claimed they would have to raise current charges to make up a funding shortfall.
A substantial percentage claim they are drawing up proposals to launch new charges. Other fresh charges being introduced would include eco-waste disposal and public toilets, the research showed.
Over half the authorities survey believed they would have insufficient funding for the next financial year (2015/16) to undertake their legal duties.
Jonathan Carr-West, chief executive of the LGIU, said that handing local authorities control of their own fiscal destiny looks to be the only answer.
He said that authorities nationwide are telling the unit that the council finance framework is "broken".
Half of the councils admitted they plan to raise council tax over the 1% agreement offered by ministers. More than half of them (55%) suggested they may have to raid council reserves to balance the books.
Copyright Press Association 2015