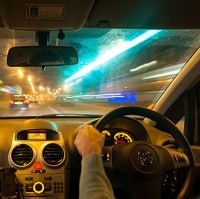 Drivers are benefiting from cheaper motor insurance premiums as well as cheaper fuel, according to a new industry report.
The British Insurance Brokers' Association (BIBA) found the price of car insurance dropped by 4.4% across 2014.
The cheaper road cover is attributed to clampdowns on fraudulent whiplash claims and motorists who risk driving with no insurance, as well as more robust competition within the industry.
The association, in tandem with Acturis Insurance Price Index, based the results on almost £5 billion in premiums across business and private cover last year.
This endorses an earlier Association of British Insurers study published this week showing the typical cost of private comprehensive car cover shrank 4% to £360.75.
Small firms also saw their insurance bills drop by 2% last year, compared to 2013.
Executive director of BIBA, Graeme Trudgill, says the "very competitive" insurance sector has launched various schemes to drive down cover costs for companies and families alike.
Copyright Press Association 2015