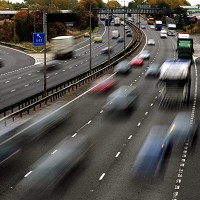 As motoring costs continue to soar a greater number of people are now looking at smaller, more compact vehicles rather large gas guzzlers.
Andy Coulthurst, managing director for Manheim's classified site Motors.co.uk, reveals good fuel economy is currently high on the list of priorities for drivers when it comes to buying a new car.
The multi-purpose vehicle market has fallen away of late, as people are put off by the high running costs of such cars.
But it is 4x4s that have taken the hardest hit, as the average selling price has fallen by £779 from March this year.
The executive car sector is also down by £414, while both the large family and medium family sectors decreased as well, although they have only contracted by £87 and £51 respectively.
More people are also embracing the web in the search for new cars, rather than walk-in enquiries at dealerships.
There are plenty of bargains to be found online, and buyers are now waking up to this fact.
Money saved when purchasing a car can be put towards motoring essentials such as car insurance .
Copyright Press Association 2013